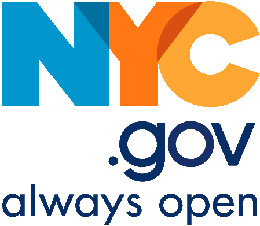 Pedestrian accidents are common in our city. One only has to scan the news headlines on any given week to see people suffering serious injuries or even death following such accidents. There are several programs in place that seek to reduce incidents like these. Promoted by the NYC Department of Transportation, "Safe Routes to School," "Safe Streets for Seniors", and "Safe Routes to Transit" are all targeted at preventing certain pedestrian tragedies.
Safe Routes to School is a nationwide program that seeks to help children make it to school and their bus stops with minimal risk of accidents. In NYC, the program examined accident histories surrounding the city's nearly 1,500 elementary and middle schools and targeted 135 high priority schools to be considered for improvements. Continue reading →

The National Transportation and Safety Board (NTSB) has spoken out on the latest advancements in automobile safety, and made a recommendation that these high-tech tools be mandated in all new vehicles.
According to the Associated Press, there are many specific safety features that the NTSB could employ to significantly increase road safety and decrease the number of auto accidents. Those safety technologies include:
Lane-departure warning that tells drivers when the car is going into another lane without signaling.
Forward collision warning that can alert or apply brakes when an accident is imminent
Adaptive cruise control that automatically adjusts speed depending on traffic conditions
Electronic stability control which automatically applies brakes to individual wheels
Some cars already have these features installed, namely, the more expensive models. But, the NTSB says safety shouldn't be something for only the wealthiest of us. Continue reading →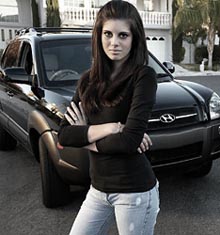 For many teenagers, texting while driving is not as dangerous as people make it out to be. This is according to a new survey from State Farm Insurance. The insurance giant found that most teens believe texting is less risky than drinking and driving, though research shows it could be even more dangerous.
According to a press release from the company, 36 percent of teens between 14 and 17 years of age strongly agree they could be killed one day if they regularly text and drive while 55 percent believe drinking and driving could lead to a fatal accident. Sixty-three percent believe they could get into an accident from texting and driving, while 78 percent believe they could get into an accident if they are drinking and driving.
The survey was administered by Harris Interactive in July and asked the questions of nearly 700 teens.
Perhaps not surprisingly, those teens who already text and drive don't see it as dangerous as those who refrain from the practice. Among those who abstain, 73 percent believe texting and driving could lead to an accident, while only 52 percent of those who actually text and drive believe they could be in an accident. Continue reading →

When you take an evening walk or walk to the store, you likely don't think that you'll be the victim of a car accident, and you certainly don't think it will be the last walk you take. But, one woman in upstate New York took her final walk last week on her way from the store.
According to the Associated Press, 35-year old Tabitha Harris was walking home from the store in Manchester when she became the victim of an unusual accident. Ms. Harris was not hit randomly by a lone car, but was the victim of a two-vehicle accident. She happened to be in the wrong place at the wrong time.
A van traveling on the road crossed the center line and struck an SUV pulling a trailer. The SUV lost control, and the trailer they were pulling hit Harris.
The van driver was ticketed for failing to keep right and the investigation is ongoing. Continue reading →

Five young girls were all hospitalized following a frightening accident that happened as they played outside. According to the Nyack-Piermont Patch, the girls were playing in the driveway of their home when a van owned by Five Star Medical Supplies jumped the curb and hit all five of them. All five were transported to area hospitals.
Three of the five girls are related, two are sisters and the third is a cousin. Four of them are nine years old and one is seven. A few were seriously injured.
Christopher St. Lawrence, the Ramapo Town Supervisor, and Police Chief Peter Brower credit one paramedic with saving at least one of the girls' life. When arriving on the scene, she did not have a pulse and was not breathing. Paramedic Jacob Goldmunzer provided care to all five girls at the scene. Workers had all of them loaded on ambulances and being transported within only 10 minutes of their arrival.
Officials are calling Goldmunzer's actions heroic. Continue reading →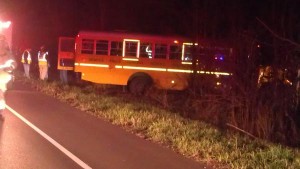 Thousands of people put their kids on school buses every morning, trusting that their children will arrive at school safely and be carried home again unharmed. But school bus accidents seem relatively common, and often end tragically.
Just this past week, a school bus in Montezuma upstate, was involved in a crash with two cars. Two people died as a result.
According to News Channel 9 (local ABC News channel), the bus and another car were traveling south on State Road 90 when a car traveling in the opposite direction crossed the center line. That car hit the driver's side of the bus and struck the other car head on.
One person from each car was killed. Two people were airlifted to Upstate University Hospital and one student was taken to Geneva Hospital with minor injuries. Continue reading →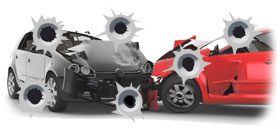 A blog post on Streets Blog indicates that New York City officials are focusing too much on gun violence, when auto accidents cause many more deaths and injuries each year. The columnist, Brad Aaron, suggests that officials should rethink their approach in keeping New Yorkers alive, focusing on preventable accidents instead.
The post was spurred by an announcement of 16 people being indicted in illegal gun trafficking. A statement from the city remarked that there had been 127 shootings in Manhattan this year thus far. Nineteen of which resulted in fatalities.
But, counters Aaron, last year 26 pedestrians and cyclists were killed in the city and more than 2,500 were injured. With a higher fatality rate, he says, the city should be focusing here to make NYC a safer place for everyone.
Through August of this year, someone died in New York City traffic about every 30 hours, on average, and an injury occurred every 14 seconds. There is no concerted effort between city prosecutors and NYPD to get those numbers down, or to ensure that victims get justice. To the contrary, few crashes are even investigated. Continue reading →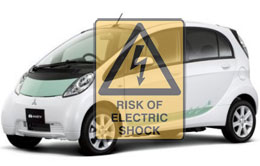 Investigators with the New York State Police received training last week on how to better handle accidents involving electric and hybrid vehicles, as their numbers are increasing. According to Earth Techling, these vehicles offer unique circumstances when involved in accidents, something that all first responders should be prepared for.
These vehicles have high voltage electric propulsion systems, systems that could deliver a serious shock if damaged or handled incorrectly when safety mechanisms have become disabled. The National Fire Protection Association began providing training to firefighters on the cars in 2011 but their training has recently been opened to various law enforcement agencies.
The more than 40 New York State Police investigators are expected to take what they learn and spread it to other officers throughout the state. Their training will include first-response safety issues as well as tools to aid in accident investigation. Continue reading →

Five young men were riding in a brand new Suburu Impreza. The driver, 17-year old Joseph Beer, had received the car as a gift from his parents for graduating high school early and enrolling at St. John's University. Before the end of the night, all but Beer would be dead, after the car failed to negotiate a dangerous curve, leaving the road and hitting a tree.
According to the NY Daily News, the four passengers, all 18-years old, were thrown from the vehicle. The only survivor was 17-year old Beer.
"Unfortuantely, it has its own nickname of 'dead man's curve' because it comes up so quickly and it's such a sharp turn," said Lakeview Fire Department Chief Heather Senti. It was this curve that Beer couldn't handle, and which sent the car off the road. The car was split in half by the tree. Continue reading →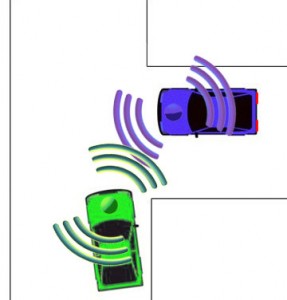 A new pilot program in Ann Arbor Michigan is testing the technology we often use to connect to the internet in order to prevent accidents. And so far, the results look promising. But will we all one day have WiFi accident prevention capabilities in our vehicles, or is this another case of futuristic technology that won't come to full fruition?
According to the NY Daily News, the Transportation Department is testing a system that uses WiFi to allow vehicles to communicate with one another. The cars send signals to one another, as does infrastructure like bridges and streets under construction. It's these communications that researchers hope will one day change how we prevent accidents.
"This cutting-edge technology offers real promise for improving both the safety and efficiency of our roads," said Transportation Secretary Ray LaHood. "That is a winning combination for drivers across America."
It works something like this: vehicles equipped with the technology emit and receive signals. They may warn the driver about a stalled vehicle ahead or someone coming around a blind corner. So far the vehicles used have been voluntarily supplied, and 90% of those drivers who tested the WiFi technology liked it and would like to use it on a regular basis.
"Vehicle-to-vehicle communication has the potential to be the ultimate game-changer in roadway safety — but we need to understand how to apply the technology in an effective way in the real world," said head of the National Highway Traffic Safety Administration David Strickland.
In addition to being a helpful voice in your vehicle, the technology will also gather information about usability and the prevention of auto accidents.
While testing is in its infancy stages and there are no discussions of the technology being rolled out on a larger scale, the program could lead to some pretty cool advances in new model cars of the future.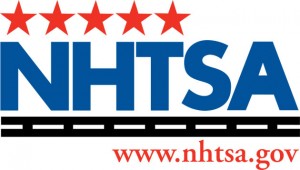 A new study from the National Highway Traffic Safety Administration (NHTSA) reveals that numerous fatal accidents in the U.S. are directly related to alcohol and drugs consumption. While there's no surprise that alcohol and drugs hinder your driving ability, the sheer number of fatal accidents involving intoxicated driving is a little unnerving.
In all, more than half of the people killed in car accidents in this country had alcohol or drugs in their system at the time of the accident.
The NHTSA looked at data from 14 states and found that men and people driving at night were most likely to have alcohol or drugs show up on the toxicology screen conducted after the accident. It isn't clear how much they had in them, or whether it was enough to cause impairment, but there is little doubt that at least some of them, if not most, were impaired.
While we don't know how concentrated the levels were and can't definitively say the drugs caused the accident, there's a pretty good chance they were at least a contributing factor.
57% of 20,150 drivers who were killed from 2005 to 2009 tested positive for at least one drug, including alcohol. Alcohol was the most commonly found substance, followed by marijuana, and prescription stimulants.
Among men, the statistic was 60%. For women, it was less than half. Also, those who crashed at night or on the weekend were more likely to test positive for drugs. Continue reading →

An older couple had just left a jazz concert and was looking for a cab back to their Upper East Side home when they were struck by an out of control car on Park Avenue. The 80-year old man, Rubin Baum, was killed and his wife was injured.
According to the NY Daily News, a 2000 Mazda sedan hit a minivan that happened to be transporting a Pakistani diplomat. The Mazda then lost control and went into a tailspin. It hit the Baum couple, sending Denise into a parked truck and running over Rubin.
With so many pedestrians always in motion in the city, pedestrian accidents are relatively common. But, the NYC Department of Transportation says the city is safer than other large cities in the country.
They say that for 2009, the last year for which their data is available, traffic fatalities were down 35%. They also say that pedestrians account for 52% of deaths in traffic accidents between 2005 and 2009. Continue reading →