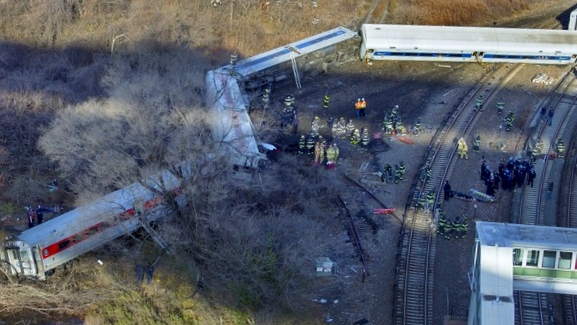 On Sunday, December 1, 2013 a Metro North commuter train traveling from Poughkeepsie to Grand Central Station in Manhattan derailed in the Bronx.  At least 4 persons were killed and are confirmed dead, with dozens of passengers seriously injured, several in critical conditions at local area hospitals.  This most recent derailment occurred near the very location of a previous derailment earlier this year; at a turn called "Spuyten Duyvil" (that's Dutch for "Spitting Devil").  It is apparent that such derailments are not purely accidental, and that negligence on the part of the Metro North, its employees, including the engineer operating the train, as well as the MTA (parent company of MetroNorth), are responsible.  However, suing MetroNorth requires knowledge of certain legal procedures (such as a Notice of Claim), which act as a mandatory required condition precedent prior to filing suit.  If a Notice has not been correctly filed, a lawsuit can be dismissed, leaving the injured victim without recourse to recover financial damages for pain and suffering, lost wages and medical bills.  Furthermore, even where a Notice of Claim has been timely filed, the normal Statute of Limitation of 3 years, commonly applied to negligence claims in New York, is shortened to merely one (1) year.
Thus, the team of attorneys at Omrani & Taub, P.C., who have vast experience successfully suing the MTA and Metro North, should be consulted by anyone wishing to sue the MTA, MetroNorth or any of its employees, due to injuries sustained in train, subway, or bus accidents. The Law Offices of Omrani & Taub are following this developing story closely and gathering detailed information should anyone need to file suit against MetroNorth. You can reach an experienced train derailment attorney at (212) 529-7848, that's 212-LAWSUIT.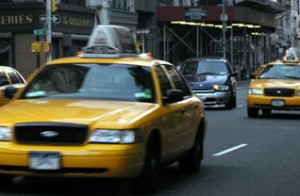 A home located on a busy corner in the Bronx was hit by a taxi a few weeks ago. But according to the NY Times, such car accidents are par for the course for the home owner, and he doesn't plan on moving.
Steven Campbell bought the 1915 two-story home in 1989, and since then it has been twice hit by vehicles. "You could go anywhere and get hit by a car," he says in justifying his decision to remain in the car-accident-prone home.
The home is located on Taylor Avenue at the corner of Wood Avenue. It's a five corner intersection, shared with East 174th street, a four-lane road with a median. In short, there's no shortage of traffic.
In the taxi accident that most recently occurred, the cab swerved to avoid another vehicle and sped through the Taylor-Wood intersection before jumping the curb in front of Mr. Campbell's home. It hit a parked van and post and then mowed down Campbell's white metal fence before smashing through the empty garage door. Fortunately, no one was injured. Mr. Campbell was not home at the time. Continue reading →