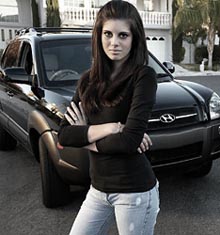 For many teenagers, texting while driving is not as dangerous as people make it out to be. This is according to a new survey from State Farm Insurance. The insurance giant found that most teens believe texting is less risky than drinking and driving, though research shows it could be even more dangerous.
According to a press release from the company, 36 percent of teens between 14 and 17 years of age strongly agree they could be killed one day if they regularly text and drive while 55 percent believe drinking and driving could lead to a fatal accident. Sixty-three percent believe they could get into an accident from texting and driving, while 78 percent believe they could get into an accident if they are drinking and driving.
The survey was administered by Harris Interactive in July and asked the questions of nearly 700 teens.
Perhaps not surprisingly, those teens who already text and drive don't see it as dangerous as those who refrain from the practice. Among those who abstain, 73 percent believe texting and driving could lead to an accident, while only 52 percent of those who actually text and drive believe they could be in an accident. Continue reading →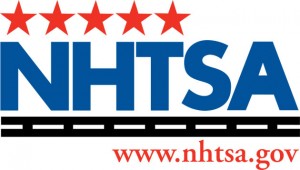 A new study from the National Highway Traffic Safety Administration (NHTSA) reveals that numerous fatal accidents in the U.S. are directly related to alcohol and drugs consumption. While there's no surprise that alcohol and drugs hinder your driving ability, the sheer number of fatal accidents involving intoxicated driving is a little unnerving.
In all, more than half of the people killed in car accidents in this country had alcohol or drugs in their system at the time of the accident.
The NHTSA looked at data from 14 states and found that men and people driving at night were most likely to have alcohol or drugs show up on the toxicology screen conducted after the accident. It isn't clear how much they had in them, or whether it was enough to cause impairment, but there is little doubt that at least some of them, if not most, were impaired.
While we don't know how concentrated the levels were and can't definitively say the drugs caused the accident, there's a pretty good chance they were at least a contributing factor.
57% of 20,150 drivers who were killed from 2005 to 2009 tested positive for at least one drug, including alcohol. Alcohol was the most commonly found substance, followed by marijuana, and prescription stimulants.
Among men, the statistic was 60%. For women, it was less than half. Also, those who crashed at night or on the weekend were more likely to test positive for drugs. Continue reading →

He spent about 5 months in the hospital. And when he came out, it wasn't to a "welcome home" party; it was to an arraignment.
Forty-three year old James E. Anderson was involved in a serious head-on collision on September 11, 2011, an accident that landed two other people in the hospital as well. He was found at fault after it was discovered that he was legally intoxicated. Now he faces criminal charges in addition to any civil liabilities filed by a New York car accident attorney representing the injured parties.
Anderson, of New York City, was driving on the Bear Mountain State Parkway early on that September morning. At about 1 a.m., according to The Daily Cortlandt, he crossed the center line and drove into oncoming traffic. Continue reading →