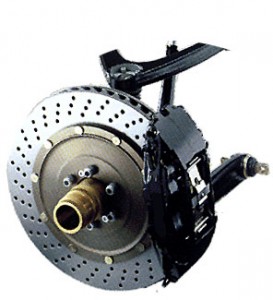 The Highway Loss Data Group (HLDG) released the findings of a study this week that says anti-lock breaking systems (ABS) can absolutely make motorcycles safer for the people who ride them. As reported on by the NY Daily News, the study says ABS bikes are particularly useful to beginner riders.
Not all motorcyclists are enthusiastic about ABS. Some say that riding without ABS helps you manage your bike better and prepare for malfunctions or accidents under any circumstances.
"If a beginner starts to rely on them and one day they malfunction, the beginner won't have developed the skills to compensate," says veteran rider Eduardo Rodriguez.
Still, the study shows a significant risk reduction. Continue reading →

A Brooklyn motorcyclist was on his way home Monday when he was hit by a fire truck rushing to the scene of a brush fire. The man, Reginald Brown, was killed in the accident.
Forty-six year old Brown was ironically stopping at home before he went to a friend's memorial service. That friend was killed in a  motorcycle crash one year ago in Brooklyn. Brown was to meet up with friends from his biker club to commemorate the anniversary of the death.
The fire truck was heading to a rubbish fire on Norstrand Avenue in Bedford-Stuyvesant when the accident occurred. The two collided on the corner of Monroe Avenue and Marcy Avenue at around 4 p.m.
"By the time he got to the intersection, the fire truck came through and hit him," said one witness to DNAinfo.com. "He went flying through the air and hit the glass of the beauty salon."
Brown was pronounced dead at Woohull Hospital. Continue reading →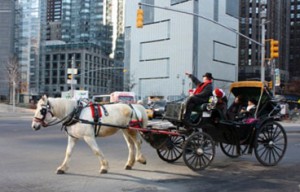 An accident last week has animal right's activists calling again for the end of the NYC carriage horse industry, an industry they say isn't safe for the animals. This particular accident involved a motorcycle, SUV, and carriage horse. Though all of the people in the accident escaped injury-free, the horse had lacerations to the face.
Activists have reportedly been pushing to end the use of horses on city streets for years. This latest accident only adds fuel to their fire.
"This is going to happen over and over again; we know that," said Edita Birnkrant, the New York director of Friends of Animals. "I want to challenge Mayor Bloomberg right now. How can you continue to justify this?"
It isn't clear how this particular accident happened, though photos from DNAinfo.com show a motorcycle laying on its side in the street. An SUV was also reportedly involved. No person was injured and the horse will undergo a veterinary examination before determining the extent of his injuries.
New York's carriage horses are a staple of the city. The sounds of their hooves moving through the park are nostalgic for many people. But are they a danger to themselves and others? Continue reading →