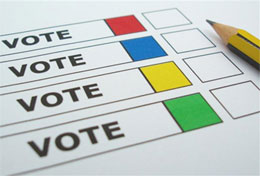 Who can we blame for the majority of accidents in the city? That question was asked of New Yorkers in a recent poll from NY1 and Marist. What they found is that opinions vary and many cyclists, motorists, and pedestrians are quick to point the finger at someone else.
The vast majority, when presented with the question, "Who causes New York City Accidents—bicyclists, pedestrians, or motorists?" said that drivers were the ones to blame. Sixty-eight percent, in fact, said that those driving cars are at fault for most accidents. Seventy percent of men attributed accidents to motorists, while the number was slightly lower (65%) for women.
Coming in a distant second was the people who thought bicyclists contributed to most accidents, with 19%/ Finally 13% of respondents attributed accidents to pedestrians.
But what does this mean? Well, for one, that NYC is crowded and everyone plays a role in avoiding accidents and two, not everyone agrees on who is to blame.
Some of those surveyed admit to their own shortcomings, things that they might do that could increase the likelihood of an accident. One pedestrian, interviewed by NY1, said that he is often oblivious to the traffic around him because he, like many others these days, is usually wearing earphones and can't hear what's going on around him. Continue reading →